news
Mundimold attends the Orlando International Plastics Showcase (NPE 2012)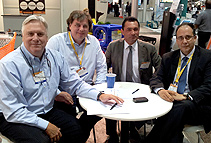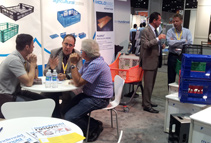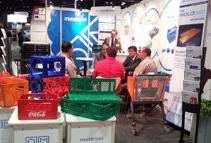 Mundimold took part once again at the recent NPE fair. For the first time, this year's event was held from 2nd to 5th April 2012 in Orlando, Florida (USA) after having been a firm fixture in Chicago over the previous 40 years.

Like the NPE, Mundimold grows and reinvents itself every year, and used the event to present its main new products to customers and visitors. These included its new shopping trolley mould in three sizes and a new folding agricultural box, both of which sparked the interest of the majority of visitors to its booth.
It also held several meetings at the NPE to kick off strategic partnerships with various companies.

The figures for this year's event were very positive for both attendees and organisers with the number of exhibitors reaching a record high of 1,933. Attendance by industry professionals and foreign exhibitors and visitors was also up by 26%.