news
Mundimold to present its new products at Plastimagen Mexico 2011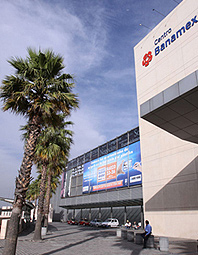 From 4th to 7th October this year Mundimold is to attend the 17th Plastimagen Mexico plastics industry international exhibition. The event will be held at Centro Banamex in Mexico City and will bring together the leading companies in the plastics business worldwide.

Plastimagen is to bring together over 30,000 visitors and 700 companies in 27,000 m2 of exhibition area. Turnover is expected to be in excess of $120 million.

Mundimold invites you to come along to our stand at the fair where you will be able to see our most advanced products, innovative plastic injection moulds and the latest Big Box 5 and 6 versions.